We've been living in the gorgeous Alps of Grenoble, France, for the last 8 years. It's been a fantastic time of skiing, hiking in the mountains (all seasons), and major snowball fights!

But now, it's time for something else.

So, we sold everything and are currently looking for a catamaran to start sailing around the World. Our 2 kids are highly motivated to experiment a new lifestyle, which is going to involve homeschooling, different experiences, and a radically different lifestyle than before.

Our objective is to switch from life in the mountains to warmer climates, scuba diving (more on that later), sailing and discovering exotic new places.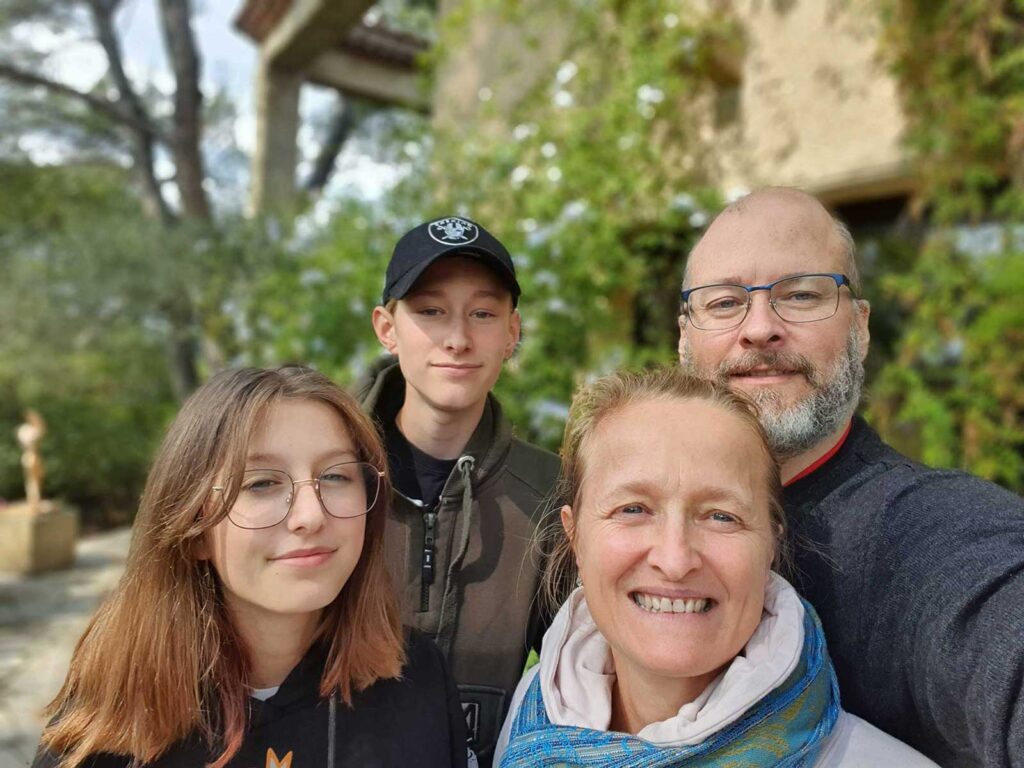 The project is start sailing somewhere in the Antilles or the Mediterranean.

I have to admit that although the Med sounds nice, our primary choice is to start in the Caribbean though.

The objective of the project is to cruise for a year in the Caribbean, and then, if the kids haven't gone completely nuts, if we haven't killed each other, if we are still talking with each other, then, maybe, we'll continue for another year or two.

The main goal is to travel the World at our own pace, in an environmentally friendly and sustainable way and to discover different countries, people and cultures along the way.
Update: finally, we are have left France!
On December 28th we are left France and flew to Martinique. A one-way ticket.
We'll see when we can get a boat!
As we're going to be liveaboard cruisers, we are looking for a catamaran that has good nautical qualities, that can handle itself in a bit of bad weather, but that is also comfy and big enough to accommodate 4 people (and a cat).
We've (currently) set our sights on 4 brands and models:
Leopard 46 (preferred choice)
Salina 48 (this one is going to be extremely hard to find at our price)
Orana 44 (second preferred)
Lagoon 440 (if there really is no other choice)
We are in contact with a broker in the US (
Just Catamarans
) and a another broker in Martinique (
A & C Yachts
). We've got some visits lined up for as soon as we arrive.
We have actually already sent 2 offers for boats located in the Med, which turned out to be "not-so-nice" boats at all.
We're quite anxious to get to Le Marin, which is one of the biggest (if not the biggest) marinas in the Caribbean.